"We do not believe that a different curriculum is required in order for children with disabilities to succeed in learning to read and write. We have learned, however, that teachers must attend consciously and thoughtfully to the significant learning differences of children with disabilities in order to make good instruction accessible to these students."
–Karen Erickson and David Koppenhaver from Children With Disabilities: Reading and Writing the Four Blocks Way

---
Literacy Instruction for Students with Significant Disabilities offers information, research-based instructional approaches, and effective instructional and learning strategies to support school leaders, teachers, and other specialists working to better meet the literacy and communication needs of students with significant disabilities, including students with:
moderate to severe cognitive disabilities
complex communication needs
multiple disabilities including deaf/blindness and/or physical access challenges
The Four Blocks Literacy Framework is a comprehensive approach to teaching literacy developed originally Dr. Patricia Cunningham and Dr. Dorothy Hall and then adapted by Karen Erickson and David Koppenhaver for students with disabilities. The Four Blocks include Guided & Shared Reading, Writing, Self-Selected Reading and Working With Words.
Using the Four Blocks framework, Literacy Instruction for Students with Significant Disabilities is built on the work of Dr. Karen Erickson, Dr. David Koppenhaver, and Dr. Caroline Musselwhite and the many sessions and workshops they have provided across the province of Alberta:
---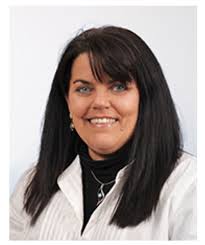 Karen Erickson, Ph.D., Director of the Center for Literacy and Disability Studies, Professor in the Division of Speech and Hearing Sciences, and the Yoder Distinguished Professor in the Department of Allied Health Sciences, School of Medicine at the University of North Carolina at Chapel Hill. Her research addresses literacy assessment and instruction for students of all ages who struggle with reading including those with significant disabilities. Karen is co-developer of the Tar Heel Reader online library of accessible books for beginning readers, as well as several other assistive and learning technologies.
Visit the Center for Literacy and Disabilities
http://www.med.unc.edu/ahs/clds
---
David Koppenhaver, Ph.D., Professor and Reading Program Graduate Director, Reading Education and Special Education Department, Appalachian State University. David holds a Ph.D. in curriculum and instruction from the University of North Carolina at Chapel Hill (UNC). He is the former director of the Center for Literacy and Disability Studies and has worked for the past 25 years with preschool and school-aged children who have a wide variety of literacy learning difficulties. He currently teaches undergraduate and graduate classes in reading methods, special education, and instructional technology.
Visit Dave's Literacy & Disability Blog http://www.litdis.com
---
Dr. Caroline Musselwhite is an assistive technology specialist with more than 35 years of experience working with children and adolescents with significant disabilities in a variety of settings. Dr. Musselwhite has written a number of textbooks and "how-to" books on a range of topics, and has also authored many books and software programs for youth with disabilities. She has presented thousands of workshops throughout North and South America, Australia, Europe, and Africa, and is a founding member and Fellow of the International Society for Augmentative and Alternative Communication.
Visit http://aacgirls.blogspot.ca and http://www.aacintervention.com.